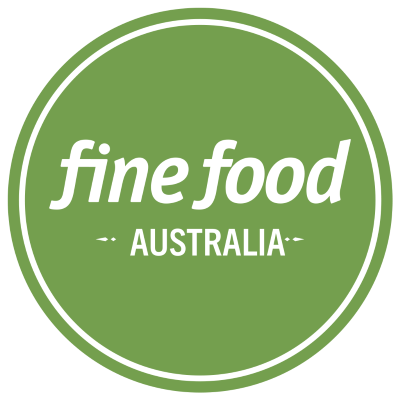 Microhire is the Endorsed and Preferred Supplier of audio visual and associated equipment for Fine Food Sydney 2022 . Microhire offers a complete service including:
delivery
installation
daily tech-checks
pack down and removal
on site and phone support.
Please use the order form below to reserve your equipment. One of our friendly and experienced team members will contact you to confirm your order.
If you are looking for something not listed below, please call
1300 667 095
or email
expo@microhire.com.au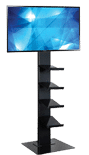 Package A
40" (101cm) LCD Monitor
Brochure Floor Stand
USB Compatible & Connection for Laptop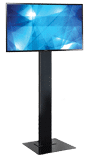 Package B
48" (122cm) LCD Monitor
Duo Floor Stand
USB Compatible & Connection for Laptop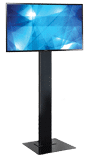 Package C
55" (140cm) LCD Monitor
Duo Floor Stand
USB Compatible & Connection for Laptop
Packages
Package A - 40" (101cm) LCD Monitor, Brochure Floor Stand, USB Compatible & Connection for Laptop
Package B - 48" (122cm) LCD Monitor, Duo Floor Stand, USB Compatible & Connection for Laptop
Package C - 55" (140cm) LCD Monitor, Duo Floor Stand, USB Compatible & Connection for Laptop
AUDIO VISUAL
Seamless LCD Wall - Various Configurations - POA
24" (60cm) LCD Monitor - Full HD
32" (81cm) LCD Monitor - Full HD
40" (101cm) LCD Monitor - Full HD
48" (122cm) LCD Monitor - Full HD
55" (140cm) LCD Monitor - Full HD
55" (140cm) LCD Monitor - 4K Ultra HD
65" (165cm) LCD Monitor - Full HD
75" (190cm) LCD Monitor - Full HD
75" (190cm) LCD Monitor - 4K Ultra HD
84" - 85" (213cm - 215cm) LCD Monitor - 4K Ultra HD
55" (140cm) Digital Signage Kiosk - (content upload additional)
LCD Desktop Stand
LCD Wall Bracket - Custom Wall (only with screen hire)
LCD Wall Bracket - Shell Scheme (only with screen hire)
LCD Floor Stand 1.8m High (only with screen hire)
LCD Brochure Stand 1.8m High (only with screen hire)
Video Splitter (Display 1 DVD/PC on Multiple Monitors)
DVD Player - Multizone auto loop HDMI
Portable (Battery Charged) P.A. Speaker inc. Microphone
Small Booth Audio Kit - 2x Wall Mount Speakers
Large Booth Audio Kit - 4x Wall Mount Speakers
Wireless Microphone - Headworn or Hand Held (requires audio kit)
iPod Connection for sound system
COMPUTERS & IT
Desktop PC - i5 All-in-One inc 22" LCD
Desk Stand included in all LCD Monitor orders
22" (56cm) LCD PC Monitor
24" (61cm) LCD PC Monitor
22" (56cm) All-in-One Touch Screen PC
32" (81cm) LCD Touch Screen - Full HD
42" (106cm) LCD Touch Screen - Full HD
55" (140cm) LCD Touch Screen - FullHD
65" (165cm) LCD Touch Screen - Full HD
Desk / Wall Mount for iPad
Please select any one product